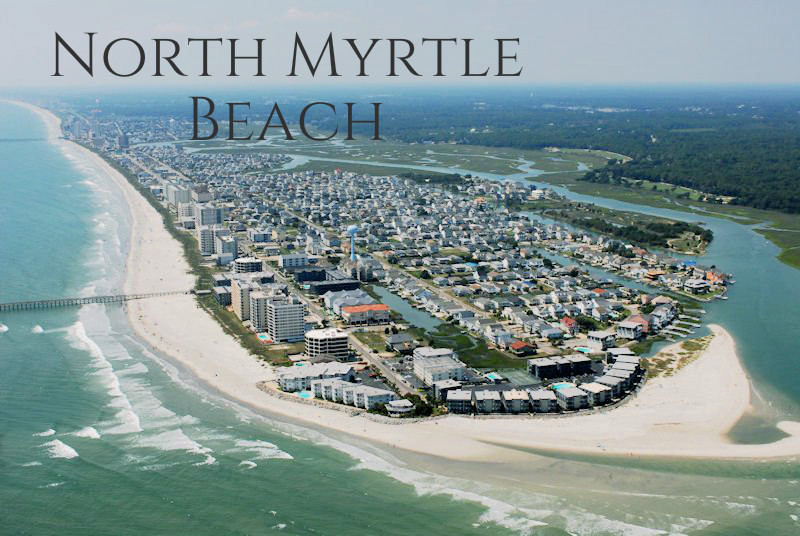 Summer is right around the corner, and if you haven't already started, its time to begin planning that summer vacation to North Myrtle Beach!  Regardless, if this year's vacation is going to be with the whole family, or just a group of friends you can find the perfect large vacation rental in North Myrtle Beach through Affordable Large Properties.  From the Ocean Drive section, all the way into Cherry Grove, there is something for every type of group.  When we get into the territory for large group vacations, the organizing and relaying all of the options and information can sometimes be a little overwhelming, which is why I have put together your Vacation Guide to North Myrtle Beach!  Continue reading to find out about the best places to stay, play, shop and dine!  
Where To Stay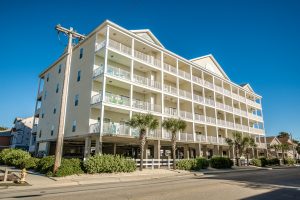 820 S Ocean Blvd
North Myrtle Beach, SC 29582
A true gem of North Myrtle Beach, Coconut Grove offers 5 and 6 bedroom spacious condo rentals.  Although this property is ocean view, you'll find the oceanfront balconies do not disappoint. Relax in the mornings with a cup of coffee and enjoy the views of the beautiful Atlantic Ocean. The beach is directly across the street, and after a long day of playing in the sand you'll love cooling off in the refreshing outdoor pool. The interiors have  a modern beach inspired decor.  Stay at Coconut Grove, and you'll never want to leave!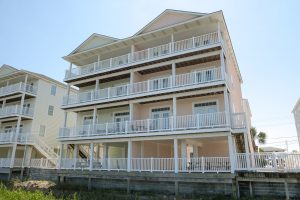 3909 N Ocean Blvd
North Myrtle Beach, SC 29582
While there is no competing with an ocean view, there is also no competing with a marsh view, which is exactly what Grand Cayman Villas offers – the most spectacular view of the Cherry Grove marsh around.  These rentals offer 8 large bedrooms, which can accommodate the largest of groups.   Groups can relax in the large living area, or have a fun evening shooting some pool in the game room.  Just a quick walk to fish in the marsh, or swim on the beach.   These very large 8 bedroom condos draw guests back year after year!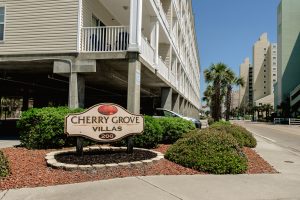 200 53rd Ave North
North Myrtle Beach, SC 29582
Cherry Grove Villas is a long term favorite among visitors to North Myrtle Beach.  These five and six bedroom condos will offer plenty of room for large groups vacationing in North Myrtle Beach.   Fully equipped kitchens and large finding areas are perfect for cooking up the catch of the day!   The ocean view balconies offer plenty of seating for relaxing in the evenings and enjoying the views of Ocean Blvd and the Atlantic Ocean.  Make your next vacation to North Myrtle Beach one to remember and stay at Cherry Grove Villas.
Where to Play

3500 N Ocean Blvd
North Myrtle Beach, SC 29582
One of the most well known and well loved attractions in North Myrtle Beach.  The Cherry Grove Fishing pier has been around since the 1950's and has been a favorite among many generations for spending the day fishing and enjoying the views!  With an all day admission price of just $2 per person (with additional fees for rod rentals), this is a great and budget friendly option for large groups.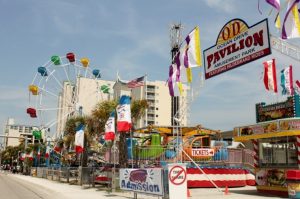 90 S Ocean Blvd
North Myrtle Beach, SC 29582
Amusement rides for the whole family!  Plus games, food, and even cotton candy.  The OD Amusement Park open every year no later than Memorial Day and stays open through Labor Day.  Be sure to stop by and ride the ferris wheel before leaving town, you will be left with THE best view of the ocean and North Myrtle Beach around!   Check out their website for coupons!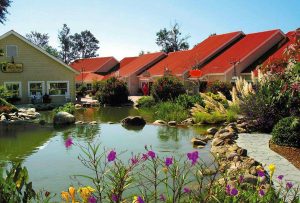 4898 Hwy 17 South
North Myrtle Beach, SC 29582
After long days spent in the sun, either poolside, at the beach or on the green, head on over to Barefoot Landing for some shopping, entertainment and dining.  Home to the famous Alabama Theatre and House of Blues, there are plenty of options for any large to group to agree on for entertainment.   Before the show, don't forget to check out some the souvenir shops, or grab a bite to eat at one of the many restaurants.  Be sure to visit their website for full details!
Where to Eat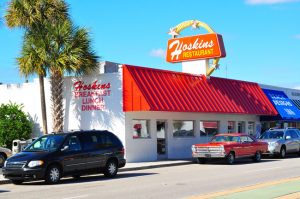 405 Main St,
North Myrtle Beach, SC 29582
Located directly on Main St in North Myrtle Beach, if you haven't already discovered this treasure or North Myrtle Beach, then it should be on your list for the next visit.  With prices that affordable for large groups, you will receive large portions of the most authentic comfort food in the Grand Strand, like fried shrimp, mac'n cheese and meat loaf.  Don't let the line out front fool you, the turn around is quick and definitely worth the wait!
4744 Hwy 17 South
North Myrtle Beach, SC 29582
One of the best options in North Myrtle Beach for large groups!  Flying Fish offers a wide variety of options of everyone in your party, from fresh fish served up to your preference, sushi, and even traditional southern classics like shrimp and grits.  Everyone of all ages will love looking at the fish market located in the entrance, and even take your try at catching a fish!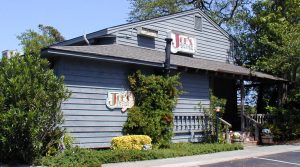 810 Conway St,
North Myrtle Beach, SC 29582
Nestled off of Hwy 17 in the Windy Hill Section of North Myrtle Beach is a locals favorite, Joe's Bar and Grill!  With a warm and inviting atmosphere, Joe's serves up the best steak on the beach, along with fresh seafood and  a variety of veal and poultry.  After finishing up your meal, finish off the evening on the Deck Bar, complete with a fireplace for staying warm on chilly nights – all with a breathtaking view of the marsh!